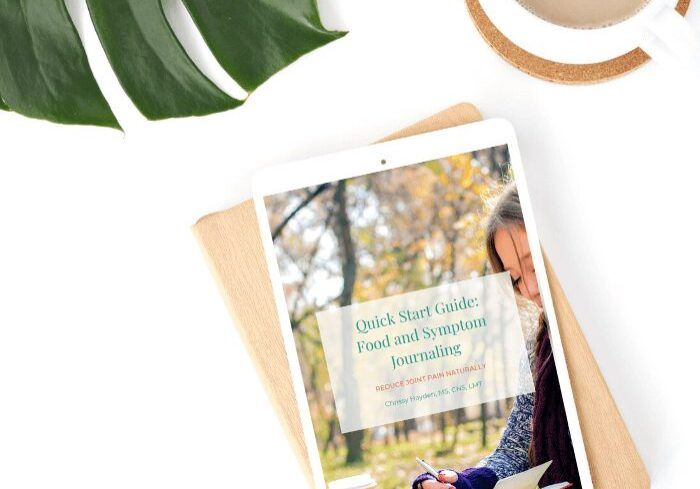 Finally! A Way to Reduce Flare Ups Without Pills, Fancy Creams and Crash Diets
Take the First Step to Learning the Language of Your Body and Managing Your Joint Pain Naturally with My Free Guide:
We don't like spam either and will never sell or rent your information.
Hi! It's Nice to Meet You
I'm Chrissy Hayden, a functional nutritionist, massage therapist, and owner of an integrative wellness center where I have helped clients in a similar place turn the dial down on joint flare ups, fogginess, and feeling totally zapped for the last thirteen years!
This guide outlines the very FIRST step every single one of my clients takes to begin to learn the language of their bodies and set them on the path to feeling more free and able to do the things they love.
Food is powerful and so are you, my friend. 🙂
© 2023 The Art of Health, LLC